News & Announcements
Unlocking Transparency And Security: Matrixdock Integrates Chainlink Proof Of Reserve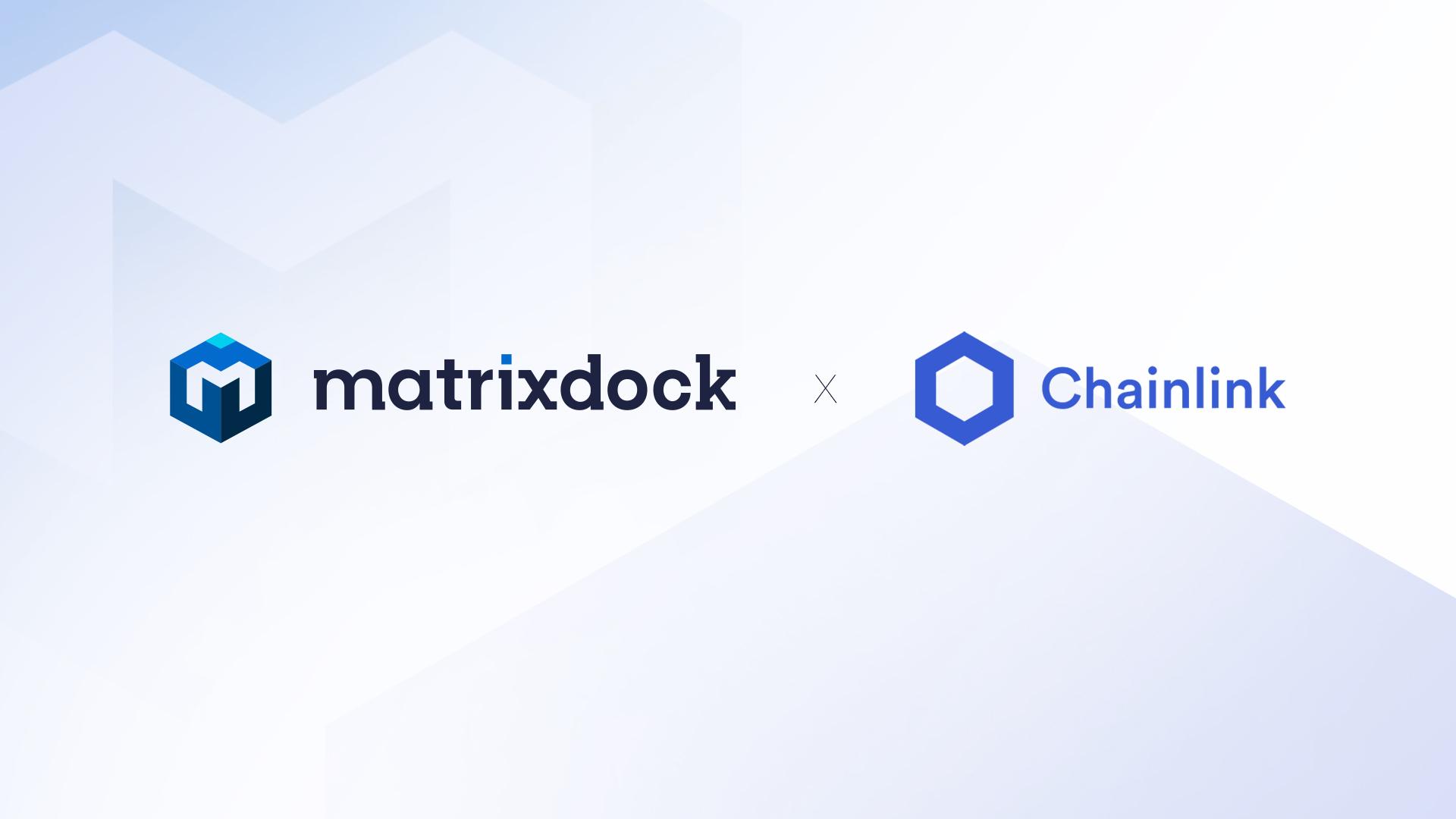 We are thrilled to share some exciting news from Matrixdock, the sub-divisional brand of the Matrixport Group. As a digital assets platform offering access to real-world assets through tokenization, we are constantly seeking ways to enhance transparency and security for our users. That's why we're delighted to announce our successful integration with Chainlink Proof of Reserve (PoR) on the Ethereum mainnet.
What does this integration mean for investors? It's all about revolutionising the way we offer our Tokenized Treasury Bill ("T-Bill") products. With Chainlink PoR, we can now provide an unprecedented level of transparency to our flagship Short-term Treasury Bill token ("STBT").
STBT is designed to allow stablecoin holders to gain exposure to U.S. Treasury securities that mature within six months, as well as reverse repurchase agreements collateralised by these securities. By leveraging Chainlink PoR, we can help ensure that our tokenized T-Bills offering is sufficiently backed by U.S. Treasury securities, giving investors peace of mind and confidence in their investments.
One of the key advantages of this integration is the automated on-chain verification that it provides. The STBT smart contract can swiftly confirm the collateralisation of its underlying assets through an updated reference contract. This streamlined process offers increased efficiency and reliability for investors.
Security is another vital aspect we address through the Chainlink PoR integration. By utilising Chainlink PoR Secure Mint, we enhance the security of tokenized assets by helping ensure that newly minted tokens have adequate reserves. This measure helps mitigate the risk of infinite mint attacks and helps safeguard the integrity of our token ecosystem.
What sets Chainlink PoR apart is its decentralised nature. The Proof of Reserve Feeds are transparent and decentralised, eliminating single points of failure at the oracle node level. Anyone can monitor these feeds in real-time, enabling independent verification of asset collateralisation. This level of transparency empowers investors and builds trust in the tokenized assets they hold.
Chainlink PoR is a versatile solution that caters to both off-chain and cross-chain assets. In the case of off-chain reserves, a trusted third-party external auditor — The Network Firm — verifies the amount of collateral held and relays that information to the PoR feed. This helps ensure accuracy and reliability in reporting the total off-chain reserves.
At Matrixdock, we recognise the immense potential of real-world asset tokenization. It's a trend that is expected to add trillions of dollars to the digital assets market in the coming years. By collaborating with Chainlink for this ground-breaking integration, we are at the forefront of this movement, shaping the future of tokenization.
Our collaboration with Chainlink addresses critical transparency challenges by validating off-chain assets with their on-chain tokenized representation. This approach enhances the scale and variety of assets available on-chain, as our industry matures and evolves.
We're particularly proud of the level of transparency and security that Chainlink PoR feeds provide. Users can now independently verify the collateralisation of their tokenized treasuries in real-time. This assurance is invaluable in an ever-changing financial landscape, where trust and certainty are crucial.
Looking ahead, real-world asset tokenization is set to transform financial infrastructure and markets. According to a recent report by Bank of America Global Research, asset tokenization may exceed $16 trillion over the next decade. As a pioneer in this space, Matrixdock is poised to unlock the potential of tokenization, offering innovative ways to access risk-free yield in the intersection of traditional and digital assets.
Since its launch earlier this year, STBT has gained significant traction, with a total supply surpassing $94 million as of 24th July 2023. The average 7-day APY stands at approximately 4.8%. These figures demonstrate the trust and confidence our users place in Matrixdock's tokenised offerings.
With our integration of Chainlink PoR, we are raising the bar in terms of transparency, security, and user empowerment. Matrixdock users can enjoy the benefits of a robust infrastructure that ensures the true collateralisation of their tokenized assets, all while reducing risk and increasing peace of mind.
We're excited to embark on this journey with Chainlink, as we continue to drive innovation and redefine the future of digital asset tokenization.
Stay tuned for more updates and developments as we push the boundaries and create new opportunities in this dynamic landscape.
About Matrixdock
Matrixdock, a digital assets platform that provides access to real-world assets through tokenization. It is a brand wholly-owned by Matrixport, one of the world's largest and most trusted digital assets financial services ecosystem. For more information, please visit www.matrixdock.com. For STBT purchase restrictions, visit this link.
About Chainlink
Chainlink is the industry-standard Web3 services platform that has enabled trillions of dollars in transaction volume across DeFi, on-chain finance, gaming, NFTs, and other major industries. As the leading decentralised oracle network, Chainlink enables developers to build feature-rich Web3 applications with seamless access to real-world data and off-chain computation across any blockchain and provides global enterprises with a universal gateway to all blockchains. Learn more about Chainlink by visiting chain.link or reading the developer documentation at docs.chain.link. To discuss an integration, reach out to an expert.